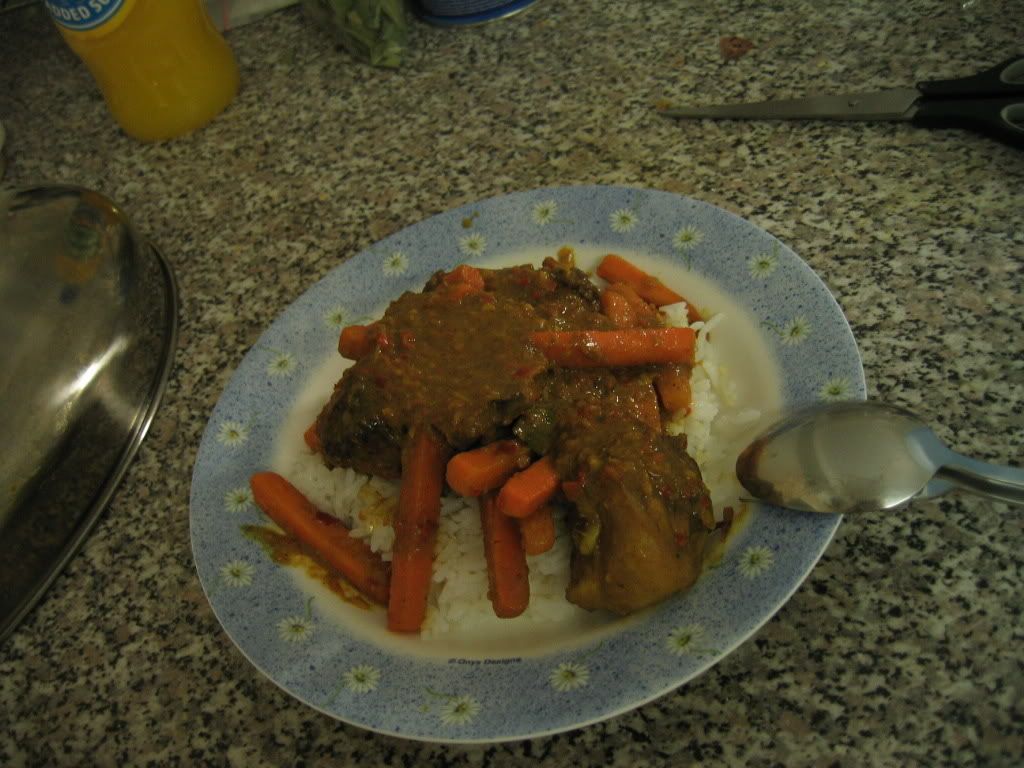 The Thai green curry was my 2nd attempt of making curry from scratch. The first one was this, Kari Kapitan
(Captain's Curry)
, a Malaysian kinda curry that my friend's mom cooked when I stayed over in London. When I made it, it was a lil bit too spicy for my tongue, so in this recipe the amount of chillies have been reduced, and I substitute it with tomatoes, to give the same red colour.
The night before, I took out the chicken pieces (I asked the butcher to cut 1 chicken into 16 small pieces) and marinaded it with tamarind, salt, pepper, and lime juice.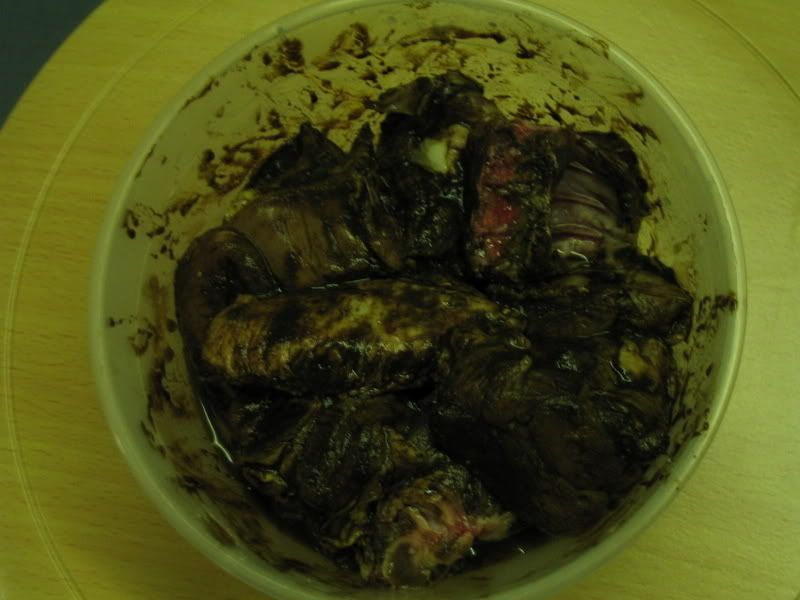 The paste:
+ 6 dried chillies, soaked, remove seeds
+ 8 red chillies
+ 2 tomatoes
+ 4 shallots
+ 1 bulb garlic
+ 2 tsp ground turmeric
+ 6 lemongrass
+ 1 piece terasi/belacan/shrimp paste
Blend them in a food processor until it becomes a paste, then fry with a little oil until fragrant.
Then, add 300 ml coconut milk, the juice of one lime, and a few slices (I used about 5) of bay leaves. Reduce heat to medium low, and add the chicken. Simmer for around 20 mins until chicken is cooked and the curry sauce has cooked well.
Enjoy!